Introducing Contour Rig Tools
Revolutionary spline-based rigging for Maya
"Monta The Monkey" Test for Vintata Animation Studio, Vietnam
Powerful Rigging Tools
Contour Rig Tools' powerful spline-based deformer creates deformation of unparallelled quality. Pull Rig Tools rigs into almost any shape—Rig Tools will produce robust, volume-aware deformation in even the most extreme poses.
Simple Workflows
Contour Rig Tools' simple, elegant workflows greatly reduce the complexity of character rigging, saving TDs days or even weeks of work.
Real Bones, With Length and Stretch
Contour's joint chains consist of both joints and bones, separating concerns of bone length from joint translation. Keep joints and bones in a hierarchy to take advantage of Contour Bones' built-in length and stretch, or break the hierarchy to create any rig structure you like.
Spline-Based Joint Chains
Since every Contour joint chain generates a spline, flexible rig behavior is always at your fingertips. Contour Bone CVs act as additional control points for the spline, and can be added to any bone at any time.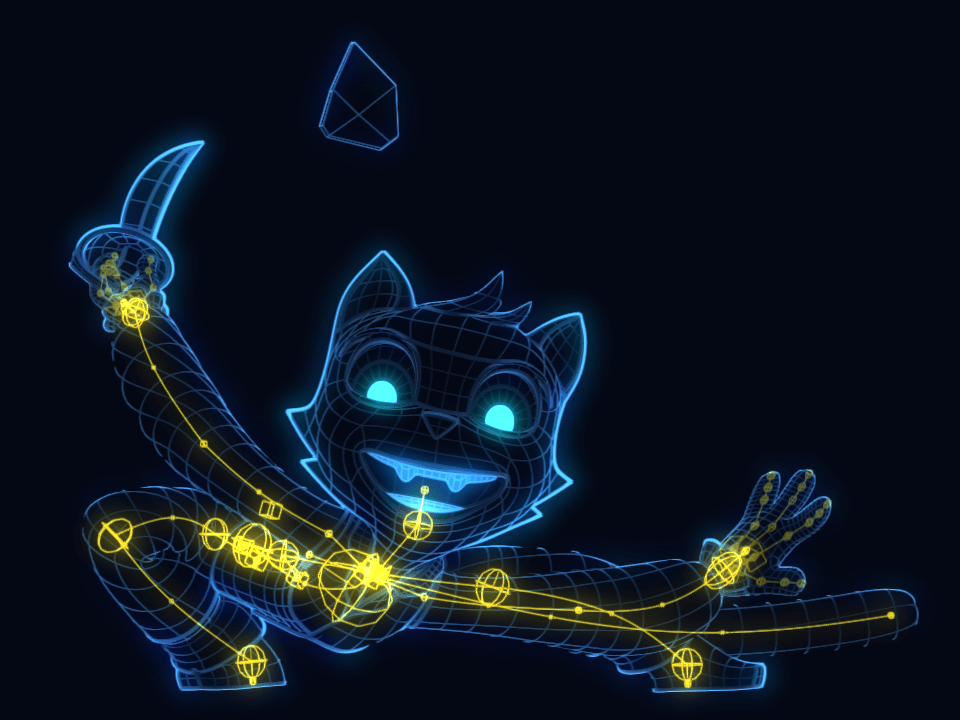 Versatility
No matter what type of rigging you do, Contour can solve problems you face every day.
Use Contour Bones to rig a cartoony character with infinitely stretchable limbs, or use them to construct a pseudo-muscle system for a semi-realistic character. Deform a mesh with Contour, use it to drive the rigid meshes of a robotic tentacle, or use it to drive conventional Maya joints for game engine export.
Image from "New Pioneers" Courtesy Bit Films
Unparalleled Deformation Quality
Contour's volume-aware spline deformation produces perfect bend and twist, without pinching or candy-wrappering.
The Contour deformer automatically spreads the mesh to create fair and even curvature inside and outside acute bends in the spline, even for very thick meshes, and provides high-level controls for tuning deformation. Stable twist along the spline comes for free.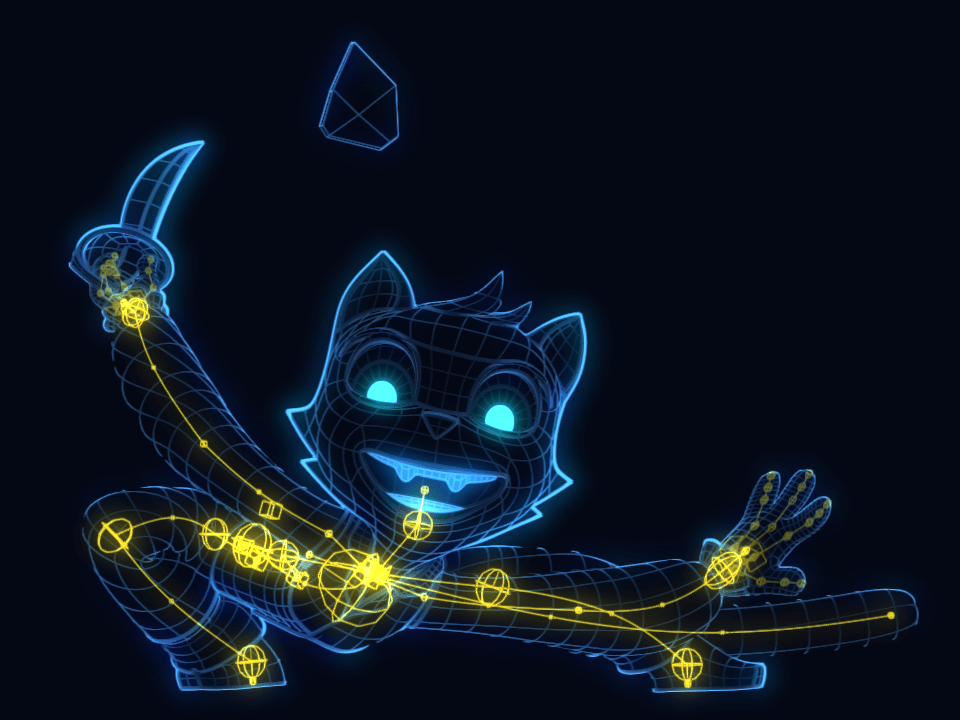 Simplified Weight Painting
Each Contour joint chain generates a spline that acts as a single influence for the Contour deformer, drastically reducing the need for careful weight painting. Many limbs in a Contour character may be weighted 100% to a single influence.
When you do need to paint weights in the areas between limbs, for instance where an arm meets the body, Contour's weight painting UI and component editor will feel familiar to anyone who has used Maya's tools.
Integrated Constraints
Contour's constraints use the same techniques as its deformer, making it easy to drive transforms, and rig complex relationships between Contour chains.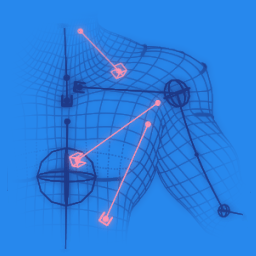 Improved IK and Aim Handles
Built-in IK comes with stretchy and anti-ik-pop features out of the box. Aim handles with stretch make it easy to construct cartoony rigs.
Python API
Create, modify, and query Contour nodes using a simple Python API. The API accepts strings, pyNodes, and MObjects, making it easy to use no matter how you script Maya.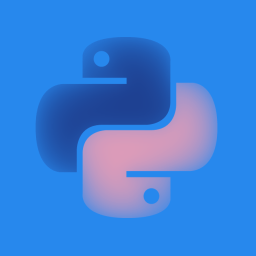 Get Contour Rig Tools
Download a 30-day trial of Contour from our Software page.
Contour is available on a subscription basis. We're still working on integrating payment into our site, but you can purchase Contour by getting in touch with us at sales@notionalpipe.com.
More information about pricing and Contour licensing is available on our Software page.